Palau Ridges-to-Reefs 
Join a group of Oregon State and Palauan students, and our very own Scott Heppell, as they take us through two weeks of exploration of natural resources on small islands,
and how both communities and ecosystems can be resilient with the right management approaches.
Our undergraduates are making a difference by learning about and putting into practice the conservation of biodiversity, management of fish and wildlife, and protection of terrestrial, aquatic, and marine habitats through a degree in Fisheries and Wildlife Sciences.
We educate our students to think critically and evaluate problems from a strong background in basic and applied science, fundamental ecological principles, and consideration of social influences on conservation. We strive to help our students succeed through a rich program of field and laboratory coursework and personal advising.
Help with Wildlife, Fish, and Fisheries
Living in Oregon means sometimes interacting with the state's abundant wildlife. OSU Extension - Department of Fisheries and Wildlife provides education programs, products, and knowledge related to conservation and management of Oregon's fisheries and wildlife species and their habitats. Wildlife Extension provides information via presentations within programs such as Master Gardener training, via published products, and other programming. Fisheries Extension provides the public with information on fish, fisheries, aquatic habitat and watershed related issues in the State of Oregon and the Pacific Northwest.
What should you do if you see a sick or injured animal? Call Oregon Department of Fish and Wildlife (1-800-720-ODFW), Oregon State Police or a licensed wildlife rehabilitator before picking up or moving any wildlife.  
More information and help can be found through the following resources:
Environmental Leadership for Youth (ELY)
The ELY Program is led by OSU Fisheries and Wildlife Department in partnership with the 4-H Outreach Leadership Institute and local non-profits with an emphasis on watershed stewardship and natural resources careers.  The ELY Program is designed for underserved high school youth in the Willamette Valley while increasing the diversity, equity and inclusion capacity of local environmental non-profits.
Learn more at the ELY website.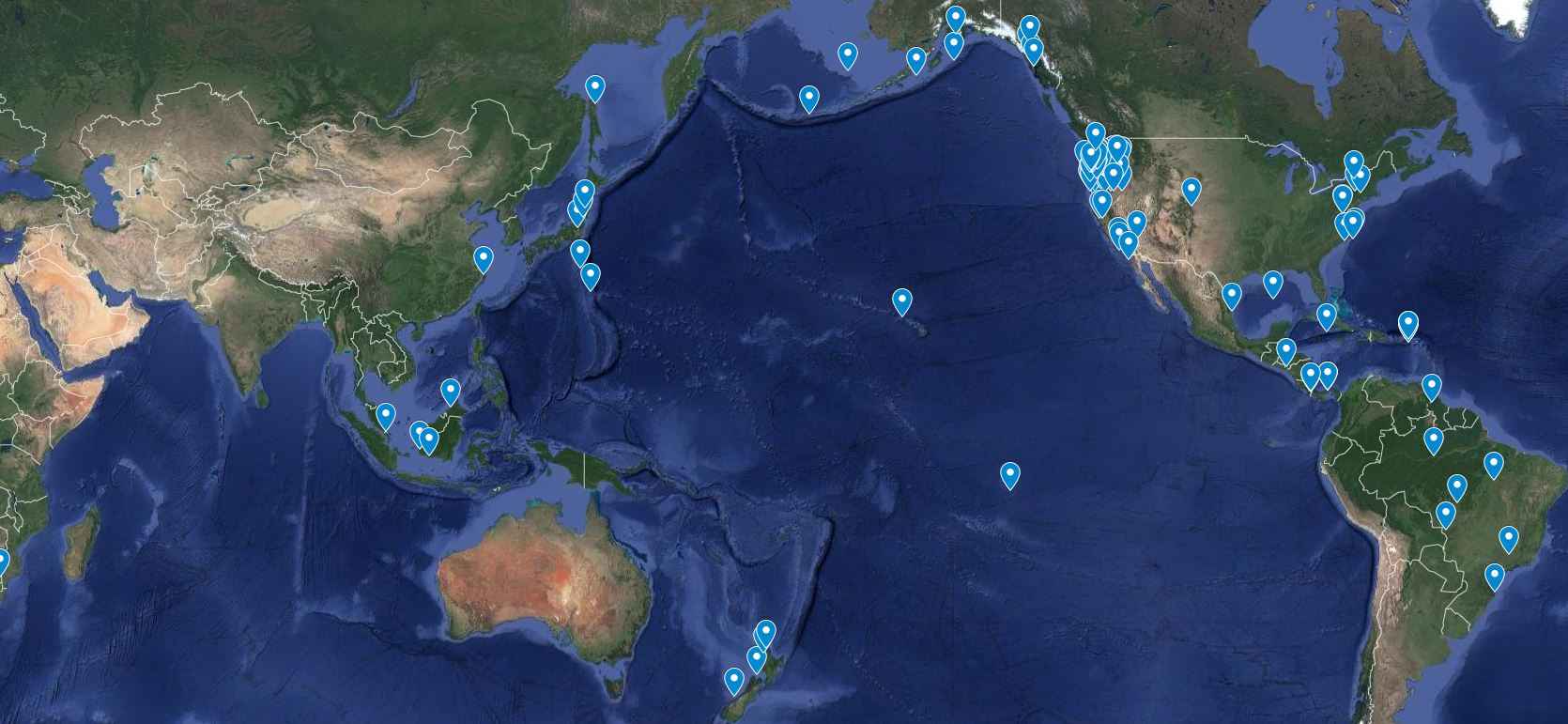 Faculty in the Department of Fisheries and Wildlife are currently conducting research on a diverse array of topics in North America, as well as internationally. Want to see where?
Possibility | Opportunity | Inclusivity