AFGHAN URIAL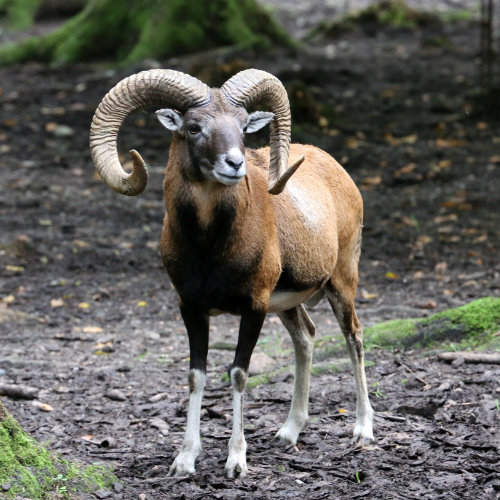 Dan Edge
Latin name: Ovis orientalis blanfordi
...about 150 to 200 animals live in the Mari-Lusar-Manghtar range, and 100 to 150 in the Karchat mountains. A helicopter survey conducted in November 2000 by the staff of the Sindh Wildlife Department, Zoological Survey Department and the University of Melbourne yielded estimates of the total populations of the Afghan Urial in Kirthar National Park. This population concentrated on rocky sites with characteristic vegetation mainly near Khar and at Dumbar, with small numbers elsewhere. The overall density of Afghan urial in Pakistan is probably much lower than this.
Did you know? This species is ecological equivalent of our desert bighorn sheep. They stand about 1m at the shoulder.
Publications:
Research paper: http://www.wildlifeofpakistan.com/MammalsofPakistan/urial.htm
Edge, W. D., S. L. Olson-Edge, and N. Ghani. 1989. Biology and behavior of wild goats and urial at a waterpoint in Kirthar National Park, Pakistan. Journal of the Bombay Natural History Society 86:166–169.
Edge, W. D., S. L. Olson-Edge, and B.W. O'Gara. 1989. A remotely fired net gun for capture of wild goats and urial. Australian Wildlife Research 16:313–316.